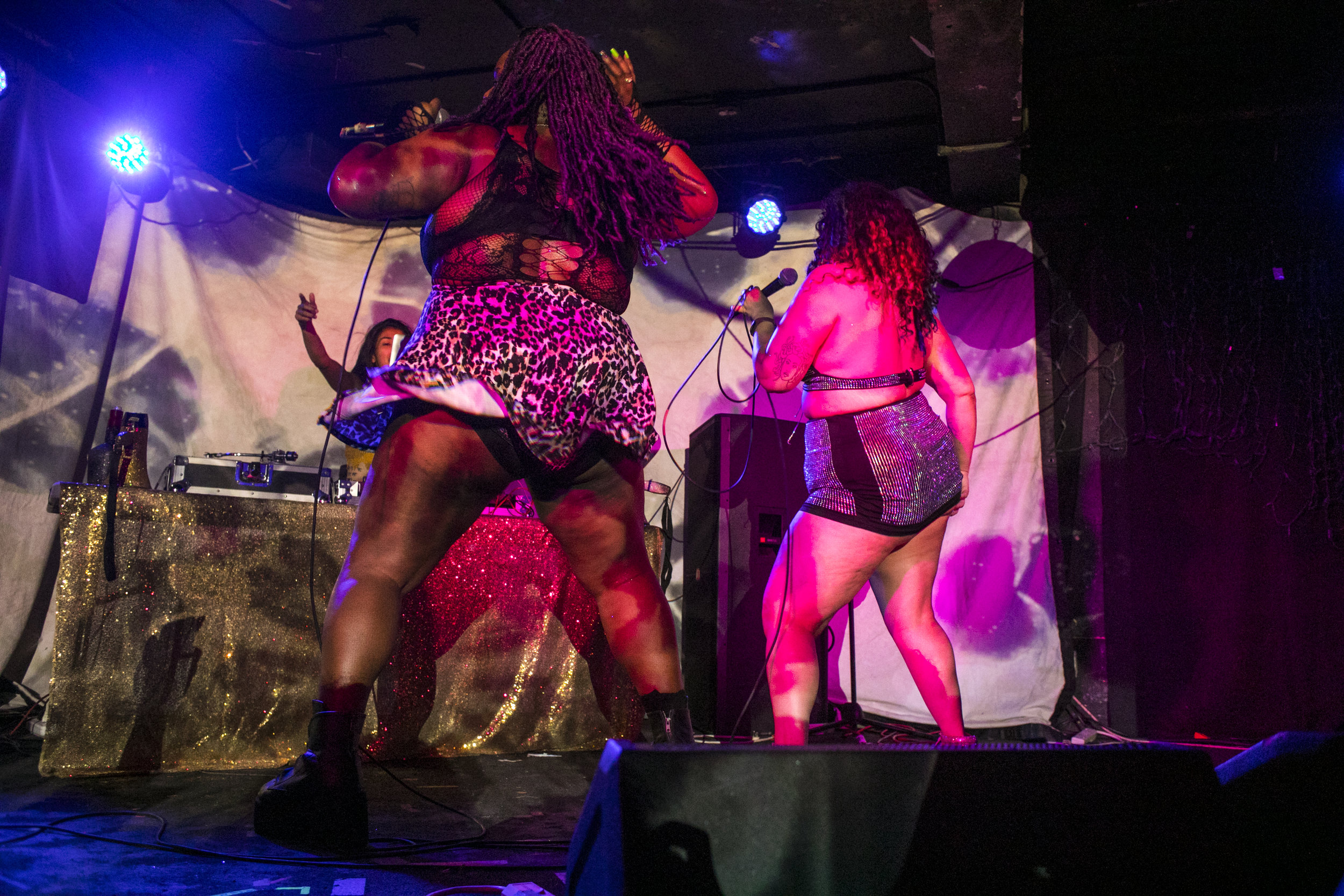 is the hardcore partying, feminist hip-hop answer to today's toxic socio-political hellscape. Juxtaposed against a backdrop of glitter bombs, champagne-guzzling and sex-positivity, this best friend duo is a serious contender in the rap scene. Named as the runner-up for 2017's Best New Band in the Chicago Reader for their debut album, "Twurk For The Nation," Glitter Moneyyy's Ash Renee Clopton, aka Queen Trashley, and Tay Dariarow, better-known as Tayyy Slayyy, are femme rap powerhouses that cut through issues ranging from dildos to punching Nazis over bumping hip-hop beats.
The pair are also the creators of Glitter Fest, a festival featuring live music, comedy, burlesque, drag and more that focuses on highlighting performers of color and LGBTQ+ performers. Glitter Fest cultivates a safe space for performers and audience members of all walks of life to express themselves and celebrate while spreading radical love and positivity.

Photo Credit: AJ Abelman Photography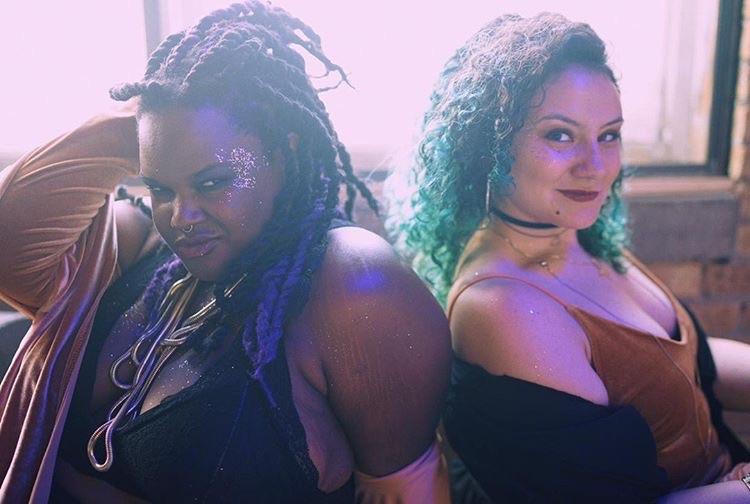 Keep up, keep up, keep up.